Fishing Info for Big Bear Lake
World's Most Relaxing Place to Fish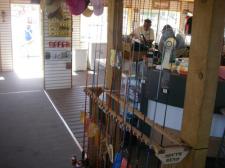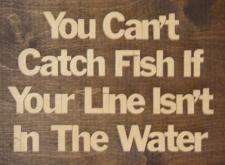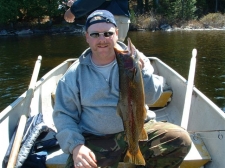 Equipment Rentals
Holloway's Marina is a full service marina and offers everything you need to fish in Big Bear Lake.
We have a complete fishing and tackle store on the water with expert fishing advice and cold beer! You can also purchase fishing licenses and lake permits here.
We have the only plumbed restrooms on the lake (not outhouses).
"The men don't care but the women love us!"
Call (909) 866-5706 for current info and to reserve your equipment.
Charter Fishing / Fishing Tours
For Big Bear Charter Fishing information, call (909) 866-2240 or (800) 550-8779. All gear plus drinks and snacks included. Licensed and friendly guide on a fully loaded boat. All ages welcome.
General Fishing Info
Big Bear Lake changes temperature throughout the year. You'll need to make sure you're using the right line depending on the season, but you'll also have to make adjustments for wind conditions. Here are a few basic tips, but you should always talk to a few local fishermen and see what they suggest for the current conditions. The fishing experts at are bait and tackle shop at Holloway's Marina can help.
Some spots to try are the Rock Wall at the mouth of Metcalf Bay and Trolling Alley. Trolling Alley runs along the North Shore to the dam and across the South Shore to Metcalf Bay and back to the North Shore again.
For lures, Night Crawlers with flashers and Power Bait work well here.
We're not aware of any adjustments that need to be made for altitude, but always remember this when fishing in Big Bear:
"Wind from the West – fishing the best; wind from the East – fishing the least!"
For real do-it-yourself-ers, here's a few more links that we've found useful. Just remember, no fishing info is as current as talking to someone when you're here!
---